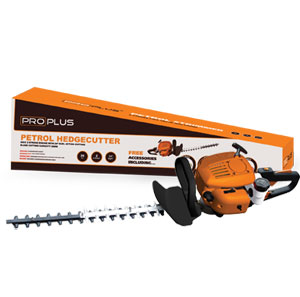 ProPlus
The ProPlus brand includes a range of machinery and gardening equipment. Every aspect of the product range is designed and engineered to give optimum performance.
Proplus offers an exciting range of both electric and petrol-driven gardening machinery that include, lawn mowers, chainsaws, brush cutters, cement mixers and high-pressure cleaners. All ProPlus machinery comes with an excellent after sales service as we have an in-house service department that ensure that all repairs are handled correctly and swiftly.
ProPlus also offers a range of gardening equipment to fill all your gardening needs, the range includes hoses, wheelbarrows, watering cans and green houses and we constantly source new products and trends that will fit our brand.